Hire Dorethia: speak@dorethiakelly.com | 313-221-9157
"It's always a pleasure to have Dorethia speaking at my events. She's a joy to work with. I know I can count on her to deliver her message with passion and professionalism, keeping the audience engaged and empowered."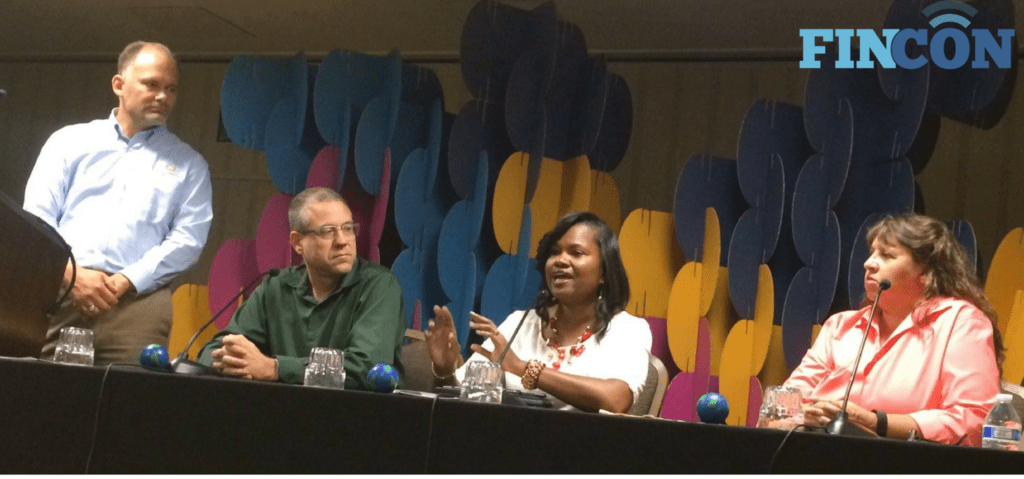 A national speaker, Dorethia's charismatic personality energizes a room. Her engaging, interactive sessions are designed to produce on-going results in the lives of the attendees.  
I'd love to serve as the host of your television or online video project. I am just the person to bring the personality and excitement that will engage your audience in person and via social media. I have experience hosting news segments and live web projects and would love to work with you.   
*If you have another topic in mind, no worries, let's work together to tailor something for your audience!
PERSONAL FINANCE
Rock Your #MoneyChat!
The ultimate session on managing your money - yourself! More than just budgeting, I cover everything from mindset to credit and debt in this session.
Rock Your Career - Rock Your #MoneyChat!
Are your staff's soft skills not so... soft? Let me show your team how to navigate their careers and their money for success. 
Retire Ready!
There are often two retirement realities - the life you want to live and the one you can actually afford. Whether you are 30 years or 5 years away, this session will help you prepare a strategy for a comfortable retirement. 
Single Parent? You've Got This!
I know all too well the journey of the single mom or dad. It's not easy, but you can do it. Let's cover the financial strategies you should be considering to ensure financial stability on one income.  This is a message of encouragement and financial wisdom as I share my experience and candid advice for the single parent.
ENTREPRENEURSHIP
Rockin' Your Day Job & Your Biz 
You work 8 hours and then start your second job - your business! We'll cover how to keep it all together without burning out and how to plan your exit!
Rock Your Business Marketing!
Which social media platform should you choose? Is print marketing dead? How do you keep up with it all? We'll cover that and more in this session.
For Authors Only
You've written a book or want to, but not sure how to navigate the process. How do you build your audience? How do you market your book? This session helps you outline how to treat your book like a business. We cover funding, marketing and managing your book career.
HIGH SCHOOL/COLLEGE
Life After College – Smart Money Moves
Between finding and job and paying back student loans - life can get frustrating for the college grad. Develop a plan for tackling real life financial issues stress free. 
Start Young, Get Rich!
This popular interactive session for high school students teaches them about real world budgeting, credit and debt. Using humor and relevant examples, Dorethia shows the students that they can own their financial future.
"Dorethia is a natural on stage and possesses a casual and refined speaking style that captivated the audience. She had the audience engaged throughout the event and I personally left motivated and inspired by her story and lessons."
"An engaging and enthusiastic speaker, Dorethia's workshop #MoneyChat: Your Financial Game Plan! provided a great opportunity for attendees to learn methods for gaining sound financial footing. With tips on avoiding payday loans, creating an emergency fund, and budgeting for the family, Dorethia's expert advice and excellent presentation was enjoyed by all the fathers!"
"Ms. Dorethia Kelly has been an enthusiastic supporter of the Detroit Chapter of the National Association of Black Accountants (NABA) for several years. She has presented annually, to our Youth during the Accounting Career Awareness Program (ACAP) and has also presented to our Professional Chapter Members on the topic of Executive Image Empowerment. Ms. Kelly is always well prepared, engaging and professional. She is always a welcomed and valued addition to our Programs!!!"
Hire Dorethia: speak@dorethiakelly.com | 313-221-9157